Novi, Michigan, USA - 20th August, 2020
VISION Version 6.0 Released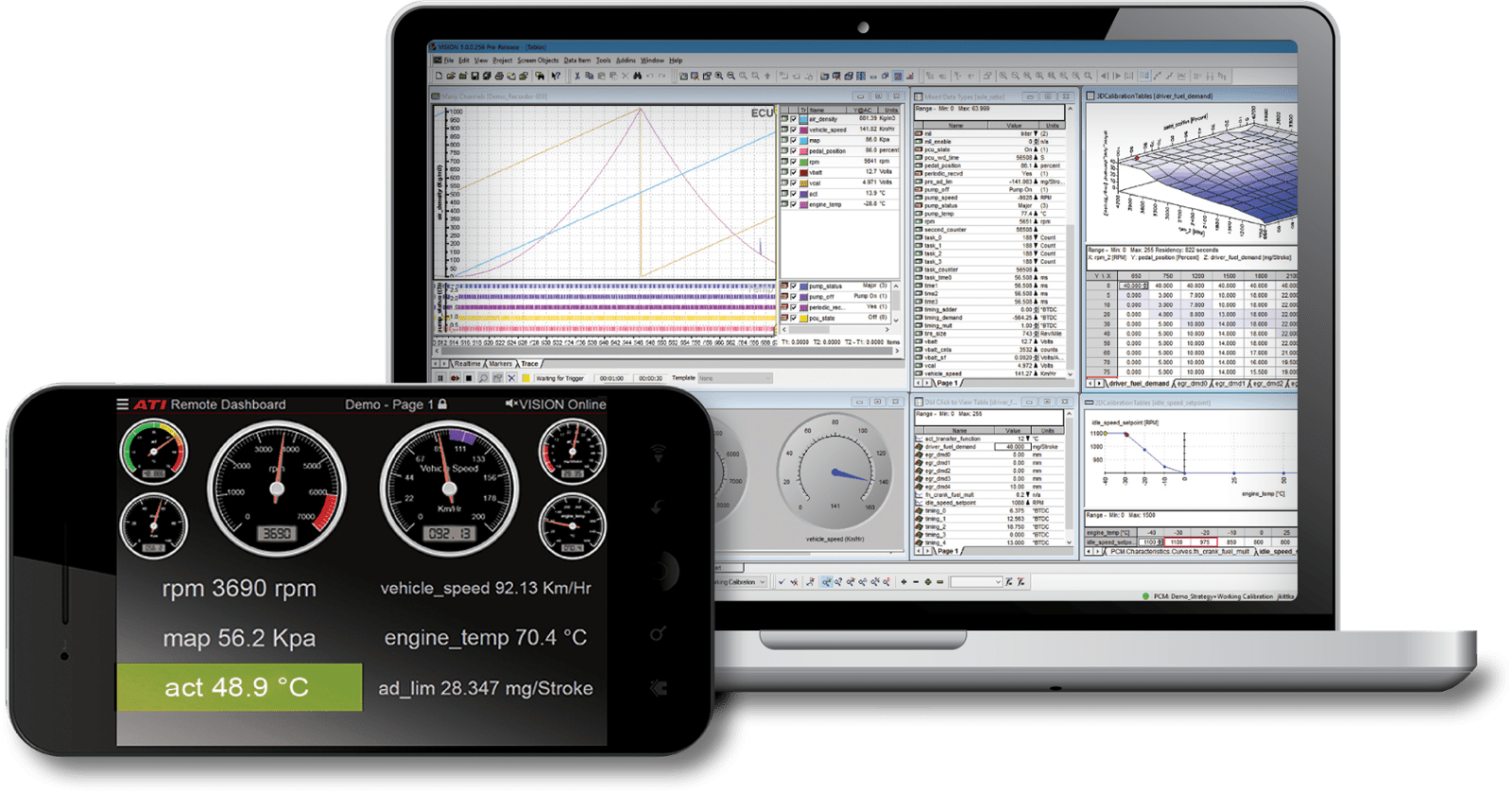 Accurate Technologies Inc. is excited to announce VISION 6.0, the latest release of VISION Calibration and Data Acquisition Software. VISION includes new features and improvements such as the ability to manage recorders within a project file. This feature can be useful for those occasions where visualization of the data recording is not required or there is a need to always create a standard set of recordings. The "Recorder Manager" tab is now available in the VISION project that reveals which recorders exist in both the project and any open screens.
Another useful feature in VISION 6.0 is the File Recovery option that can be enabled by users. When enabled, VISION will periodically backup working files (i.e. Project .vpj, Strategy .vst, Screen .vsc, Calibration .cal, and Recorder .rec). Enabling this feature will minimize data loss due to any unexpected events such as the operating system crashing.
Additional VISION 6.0 Improvements:
Stream recordings directly to disk as MDF4 files, allowing for larger data sets
New Recorder Manager allows viewing and controlling of any available screen recorder
Enable File Recovery and save backups of selected file types automatically at desired intervals
When using the 'View Data' magnifying glass on a recorder or stripchart in VISION

REC files will open in VISION
MDF4 files will open in the new VISION Data Analyzer

Opening a REC file with the VISION Data Analyzer will auto convert the dataset into a MDF4 file

The resulting file will be stored in the same folder with "-rec" added to the name
Layout information present in the REC will be preserved during the MDF4 conversion
Below are links to products related to the above article.