July 3, 2018

Accurate Technologies Inc. Pioneers Innovative Additive Manufacturing Process for new CANary FD USB Interface and Custom EMX Break Out Boxes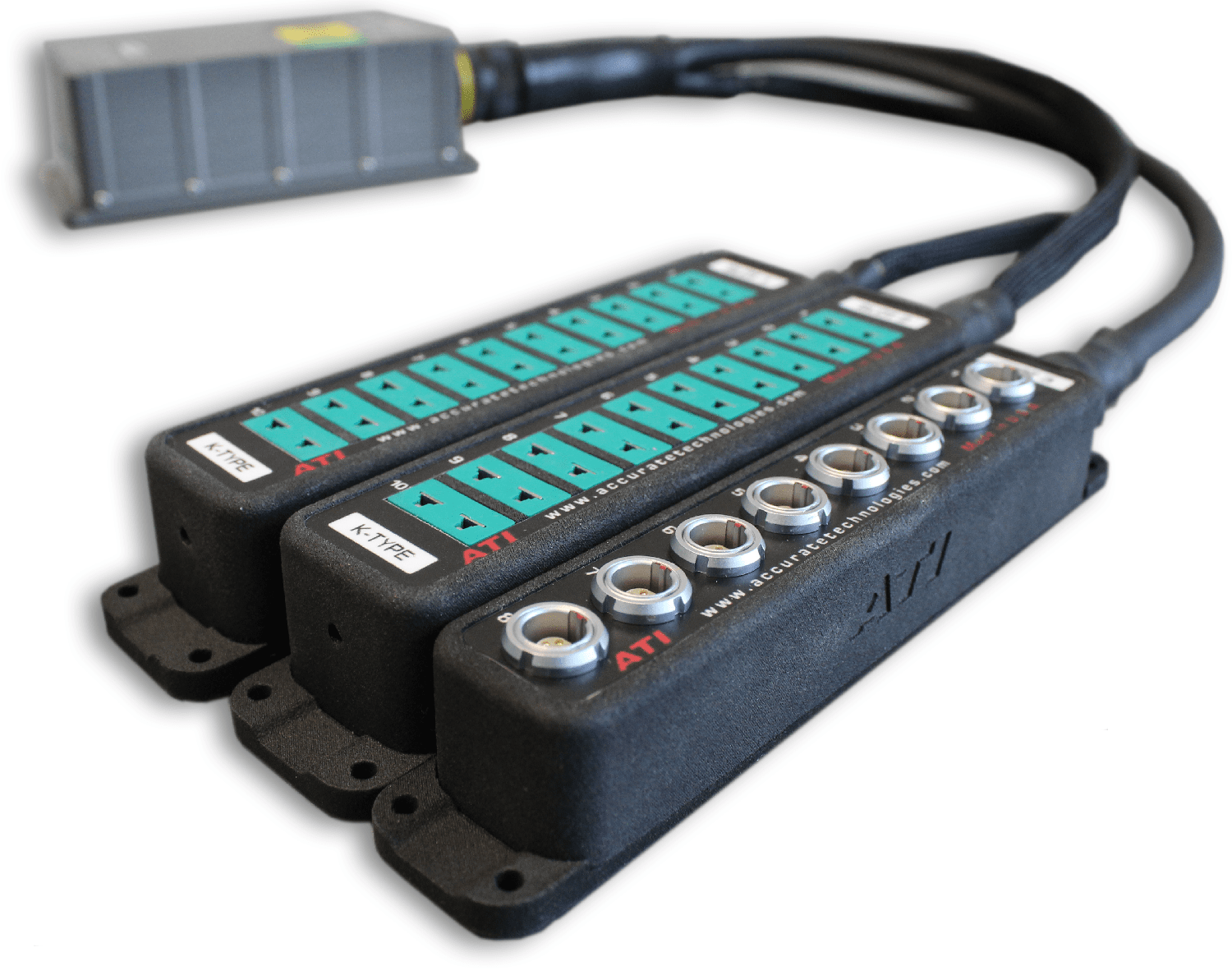 The automotive measurement, calibration and diagnostics (MCD) sector is fast evolving, inevitably resulting in frequent design changes. Combined with increasing requirements for unit robustness, US-based Accurate Technologies Inc. (ATI) has pioneered additive manufacturing techniques since 2016 to produce the enclosures of some of its core hardware products and to also create fast response custom solutions to suit individual user requirements. An innovative production technique, it allows ATI to manufacture products at a competitive price point without sacrificing quality and durability.


ATI's preferred Selective Laser Sintering (SLS) printing technique is an additive manufacturing procedure that uses a laser as the power source to sinter a specially formulated powdered material. The SLS printer uses a roller to spread a thin layer of the powder material, typically nylon/polyamide, and a laser aiming at specific points in space defined by 3D CAD data binds the material together, creating a solid object. Because a layer of powder surrounds the object being printed, no additional support material is required during the process, enabling the easy manufacture of complex designs once thought impossible.
The material used is a Polyamide 11 (PA-11), also known as Nylon 11, a bio-based engineering plastic made from renewable resources. PA-11 is the high-performance material of choice for production parts in Laser Sintering, offering durable light weight products that are cost effective. Parts manufactured from PA-11 are resistant to dirt or discoloration even under the most extreme conditions. They offer excellent flexibility meaning that SLS printed components will not split or fail, even under excessive load conditions. The material's excellent mechanical properties make it an ideal candidate for highly stressed functional models as well as design prototypes; hence why it is commonly found in industries including healthcare, aerospace, automotive and electronics.
A further advantage of SLS 3D printing is that designs are not constrained by injection molding limitations and are not saddled with up front tooling costs. With traditional injection molding techniques any downstream design changes require retooling, whereas with SLS 3D printing it is possible to modify physical designs simply by updating the corresponding CAD files. This provides the ability to rapidly and easily produce custom solutions to fit specific needs, including in ATI's case, new custom break out boxes for its EMX Data Acquisition Modules. As a consequence of the SLS printing techniques, ATI is able to offer a plug and play wiring solutions for customers seeking to upgrade an existing system to benefit from the advanced features of the EMX.
The new CANary FD four channel USB interface is another prime example accuracy of the production capabilities realized by SLS 3D printing using PA-11. Pocket-sized, lightweight and rugged, the CANary FD is equipped with innovative features including mechanically switchable CAN terminations. ATI continues to lead the way in SLS printing, developing cutting edge products with more exciting results due in the years to come. Both the CANary FD and the custom EMX break out boxes will be on show at Automotive Testing Expo China, Hall 3, booth number 1042.