July 27, 2018

Unleashed the full potential of the EMX Data Acquisition Module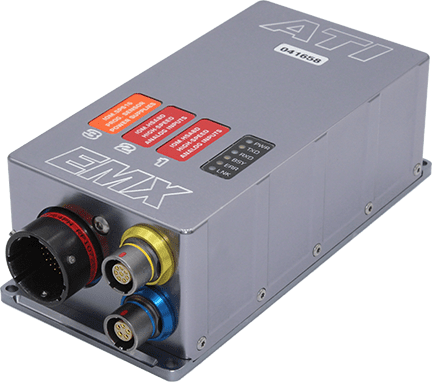 Accurate Technologies Inc. (ATI) has unleashed the full potential of the EMX Data Acquisition Module using the speed advantage of Ethernet connectivity. Ethernet provides the bandwidth necessary to take full advantage of the high-speed sampling capabilities of the HSA8D IOM module that was not previously possible over CAN. Connecting the EMX over Ethernet allows for larger packages of data to be transferred at faster speeds, resulting in the ability to operate all the EMX high-speed channels simultaneously.

The Ethernet EMX connects directly to PC and has been made as plug and play as possible, unlike competitor products, most users find no need to make changes to their network. The EMX is visible in VISION to any PC on the same network enabling users to find the EMX even if it has not been added to their project. In addition, IEEE-1588 Precision Time Protocol (PTP) is now supported which offers better time synchronization between multiple devices reducing the risk of drift over time.
These features and benefits make the Ethernet EMX the must have solution for high-speed data acquisition. There is currently only one EMX variant that supports Ethernet and it requires VISION 5.2 or later. For more information visit https://www.accuratetechnologies.com/DataAcquisition/EMXModules and for questions, visit https://accuratetechnologies.com/support or email sales@accuratetechnologies.com.
Below are links to products related to the above article.