June 27, 2018

Increase data speed using the CANary FD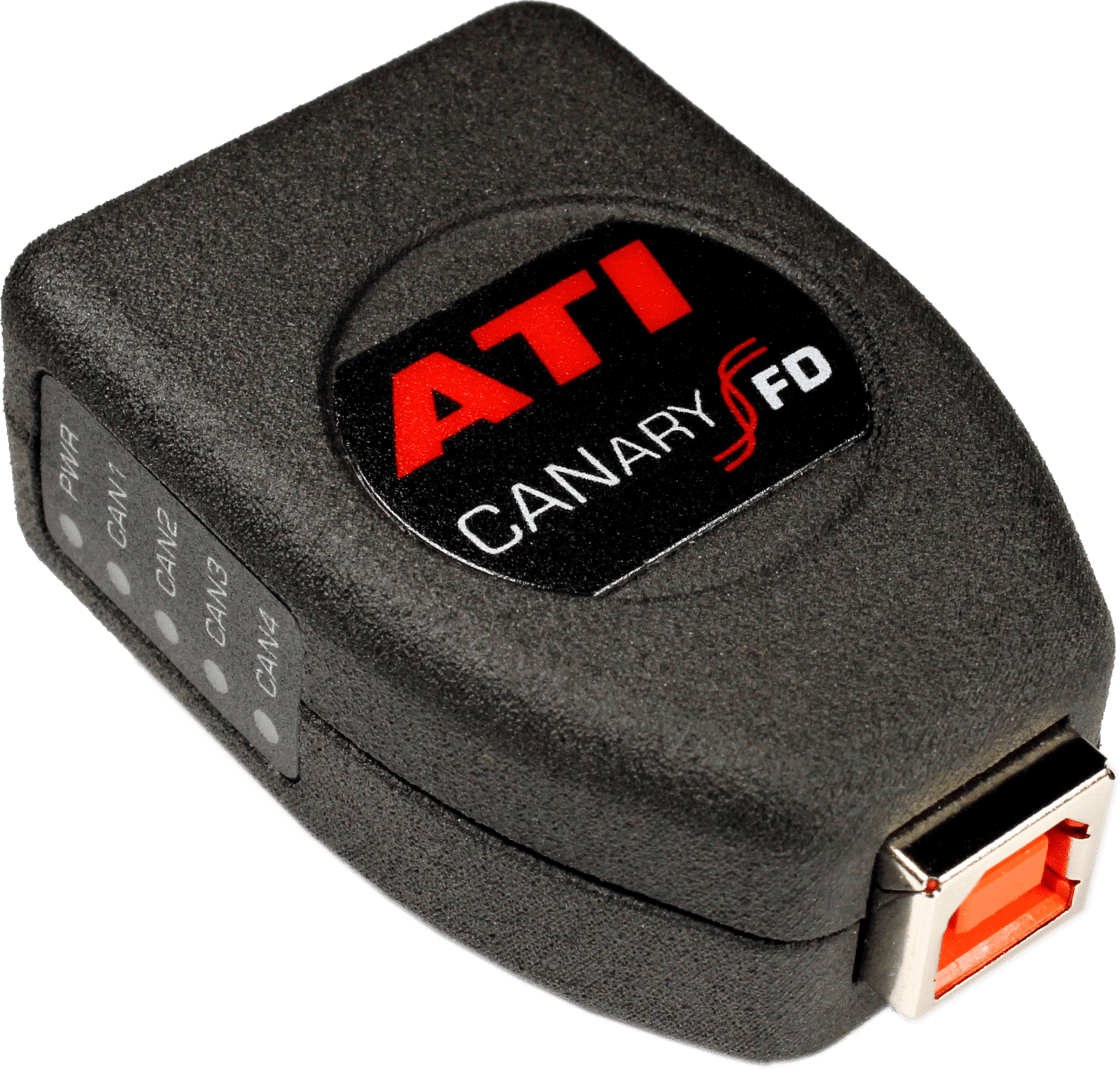 CANary FD is the latest interface in ATI's CAN Bus product portfolio, offering 4 CAN channels that support Flexible Data Rate CAN networks (CAN FD) in a compact, ruggedized enclosure. Each of the 4 CAN channels are galvanically isolated from channel to channel and USB to channel to provide better signal integrity in demanding environments. In addition, the unit's 4 channels benefit from individual mechanically switchable CAN termination that provides persistent termination even when the CANary FD is not powered, thus eliminating the need for external termination resistors.
The CANary FD is capable of easily handling the 10x increase in data throughput that is available on CAN FD networks. Unlike some competitor products, CANary FD is capable of operating all channels at full bus load and maximum bit rate simultaneously. Using CANary FD with ATI's VISION Data Acquisition and Calibration Software and ATI data acquisition hardware allows users to take advantage of ATI Optimized DAQ, which provides an enhanced dynamic acquisition environment for the users and significantly improved time stamp correlation. The demanding nature of modern ECU Calibration applications make the CANary FD and ATI's VISION Calibration and Data Acquisition Software the perfect combination.
High retention USB connector that provides a reliable and flexible PC connection.
Separate USB cable that provides more user-flexibility than a typical integrated equivalent.
Enhanced data acquisition capabilities when using ATI EMX modules and ATI VISION.
Supports CAN 2.0B and both ISO and Non-ISO CAN FD.
Small, ruggedized enclosure produced using state of the art 3D Printing / additive manufacturing techniques.