Novi, Michigan, USA -

May 30, 2019
High Thermocouple Channel Count EMX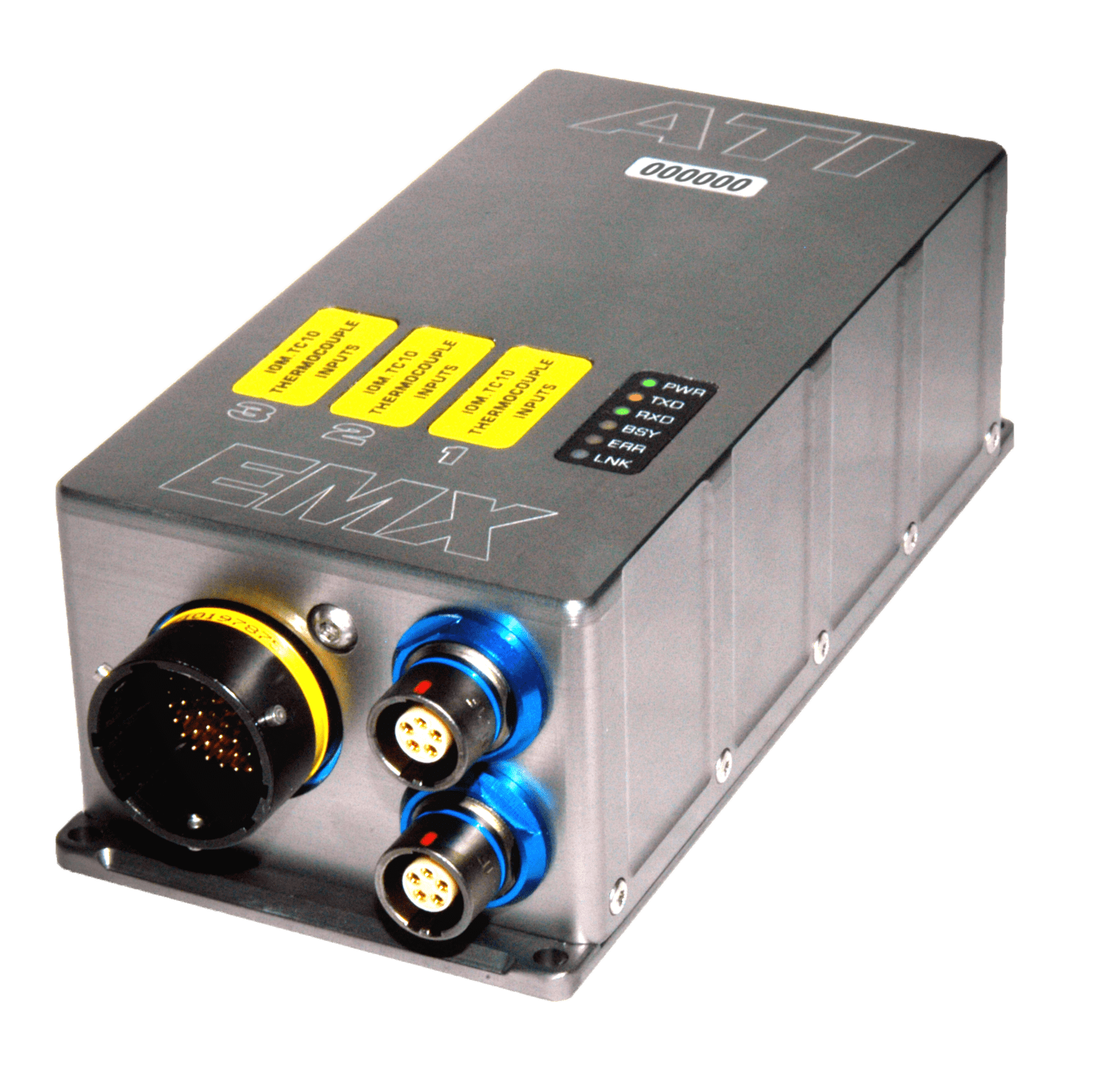 The EMX data acquisition device provides an unrivaled level of performance and precision in a compact and rugged enclosure. Boasting an industry leading cost per channel advantage, a single EMX is capable of measuring up to 30 thermocouples while maintaining remarkable accuracy. Many competitor products would require up to 4 devices to match a single EMX's high thermocouple channel count.
The high channel count is achieved by using the superior TC10 Thermocouple Input Modules. Equipped with 10 differential thermocouple inputs per module, offering multiple thermocouple type support and fast-response cold-junction compensation for accurate measurements under extreme conditions. Paired with the EMX's aerospace-grade IP67 connectors and sealed hard-anodized billet aluminum enclosure make it perfect for harsh testing environments where failure is not an option.
Given the small size of the EMX, it can be easily and conveniently mounted in close range to the sensors, this means less cable is required when setting up the project.
These key asset makes the EMX a perfect match for anyone performing thermal studies with high channel demands.