Novi, Michigan, USA -

February 22, 2019
CANLab 5.0 now Supports CAN FD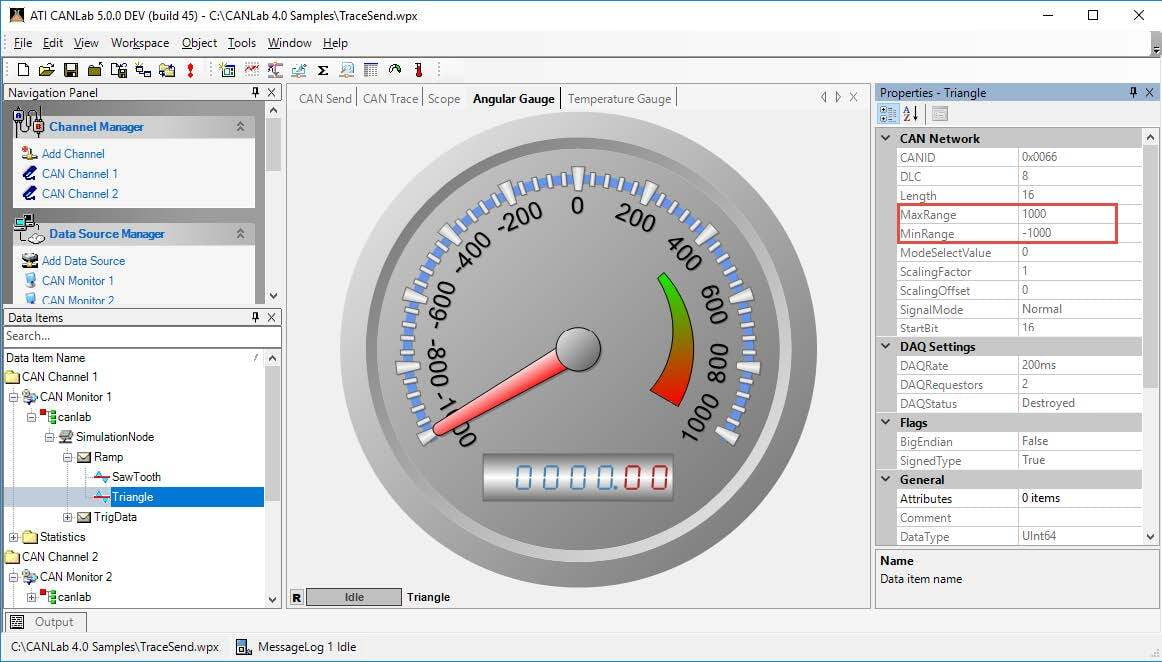 The new version CANLab (5.0) now possesses the ability to interface with Flexible Data Rate CAN (CAN FD) hardware devices (Kvaser, ATI branded Kvaser, and Vector,) in addition to familiar CAN and LIN devices. Beneficial features used for analyzing a CAN bus are now supported for CAN FD message traffic (i.e. Bus Statistics, Tracing, Playback, etc.). CAN FD support within CANLab is a simple extension of the existing usage with CAN, therefore minimal new training is required.


Additional new features were added, including support for Kvaser CAN/LIN Hybrid devices and ATI branded Kvaser devices. Noteworthy updates were also made to improve performance, such as improvements to the XCP message decoder to ensure that exact translation of the XCP messages are made according to the XCP message standard. As well as the CAN Send screen now saves and reloads all custom values or raw bytes assigned by users performing specific testing. This ensures that users are quickly and easily able to resume testing without having to re-enter any custom values made in previous sessions.For more information on everything new click here for the CANLab 5.0 release notes.
Users will now benefit from ATI's Client Services management tool to oversee their CANLab software licensing installation and maintenance. Use of the same external Client Services management tool as VISION provides a common, simplified process for controlling all of the various ATI software licenses (and toolkits), which now includes both VISION and CANLab licenses.