Novi, Michigan, USA - 30th July, 2019
Turbo Speed Measurement with PICOTURN PTCM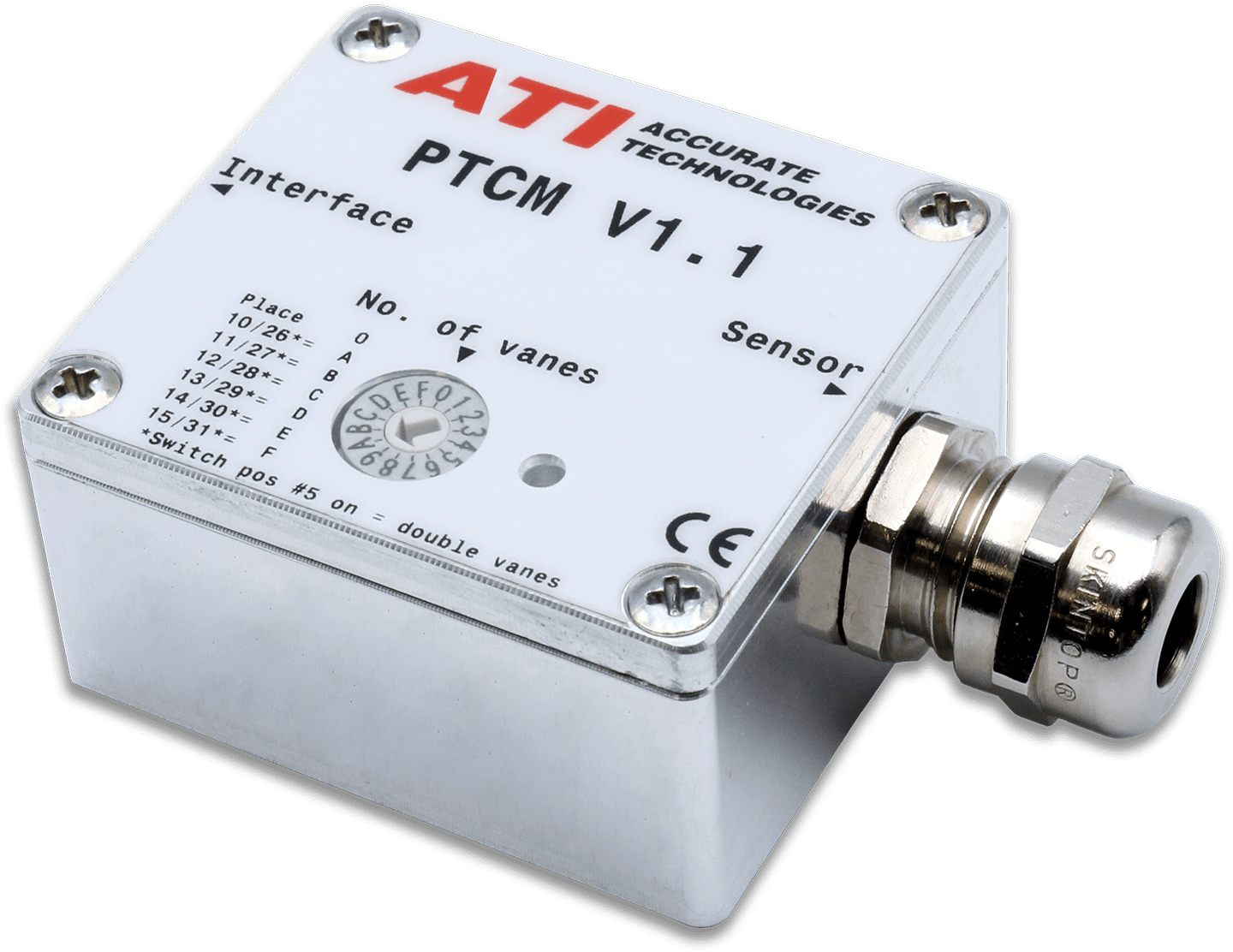 Accurate Technologies Inc. (ATI) proudly offers the latest generation of PICOTURN compact controllers. The PTCM V1.1 system brings a proven rugged, reliable, simple, accurate and cost effective solution to rotational speed sensors for turbochargers. The system's functional principle is a 1MHz pulse induction with eddy current discrimination, using a compressor mounted solenoid sensor that detects and counts compressor vanes individually, generating a standard TTL/CMOS output signal.
Boasting an IP67 rating and a ruggedized compact enclosure, the PTCM is an ideal system for under hood fitment when users require on vehicle testing. The system consist of a sensor with a 1.5m cable, signal-conditioning box and a lead for output and power supply. The PTCM is capable of compressor wheel speed measurements up to 400,000 rpm with a minimum operating speed of 200 rpm.

Additionally the PTCM benefits from high sensitivity which allows a large distance between the sensor and the rotating vanes in the range of 1-2mm (1mm at 0.6mm vane thickness). Support for standard sensors as well as h-type sensors provide the higher sensitivity as well as higher heat range that the PTCM is capable of measuring. H-type sensors allow for use of titanium wheels and other critical applications where higher temperatures are a priority.