June 19, 2017

Compact new controller for PICOTURN® speed sensors showcased at Automotive Testing Expo Europe
Accurate Technologies Inc. (ATI) presents precise new digital technology for turbocharger rotational speed sensing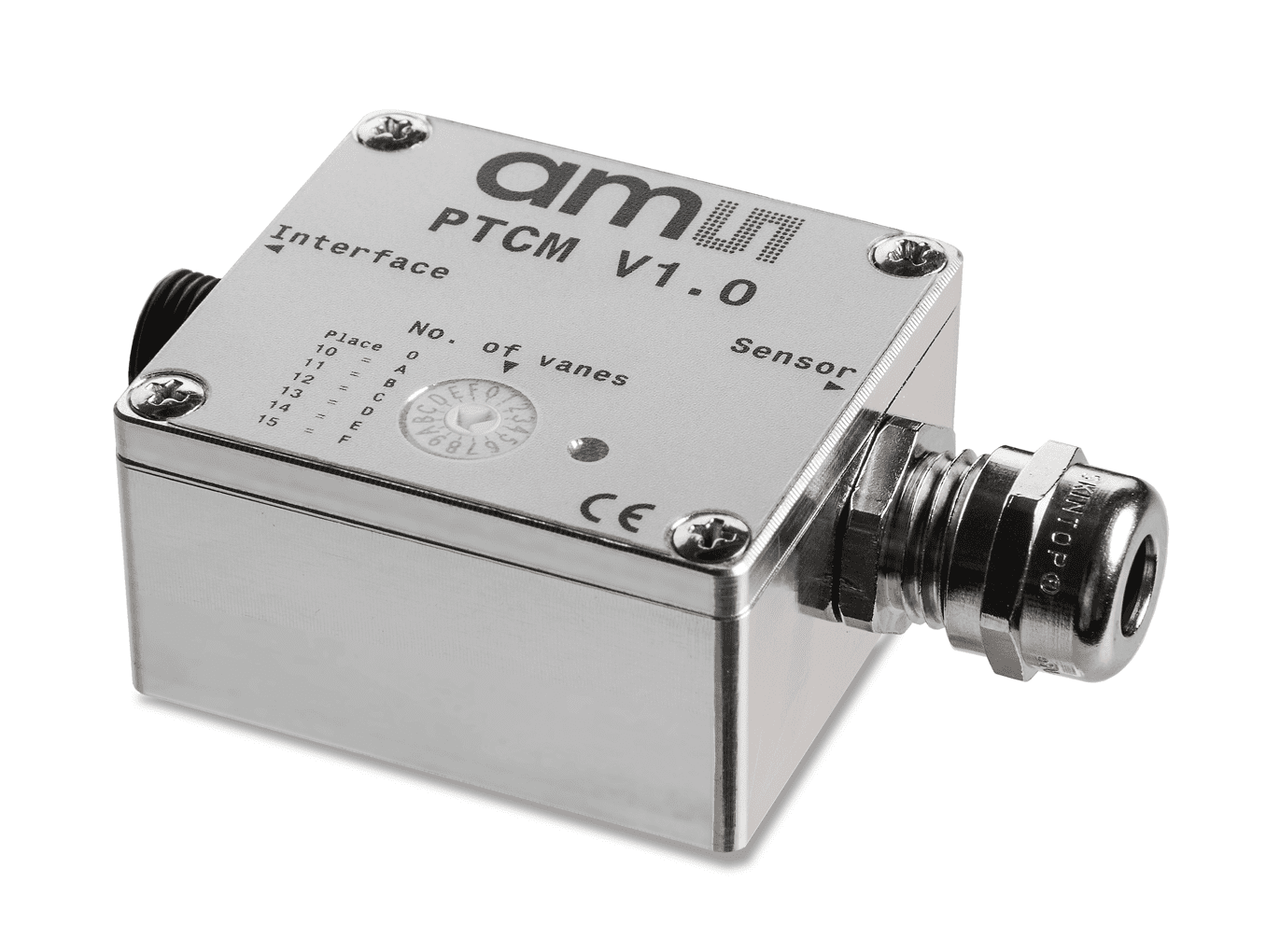 Accurate Technologies Inc. (ATI), the leading independent global supplier of measurement, calibration and diagnostics software and hardware tools, will launch the new PICOTURN PTCM at the 19th Automotive Testing Expo Europe, held at Messe Stuttgart, Germany, on 20-22 June 2017.
ATI is the principal distributor for key specialist third party products that complement its own ranges, including the third generation of PICOTURN's proven, industry leading turbocharger speed sensor portfolio. The latest version of the PTCM now includes new design features requested by PICOTURN's global customer base. The most notably update is the inclusion of a compact, IP67 rated enclosure enabling easy engine compartment installation on test and development vehicles
.
PICOTURN's solution is a proven rugged, reliable, simple, accurate and cost-effective alternative to conventional optical or magnetic sensing systems. The system's functional principle is a 1MHz pulse induction with eddy current discrimination, using a compressor mounted solenoid sensor that detects and counts compressor vanes individually, generating a standard TTL/CMOS digital or analogue output signal.
Measuring just 45x50x25mm with the sensor connected, the PTCM is compact in size yet durable, and supports all standard and H-type PICOTURN first generation sensors, making it perfect for applications where packaging is restricted. The unit, which can be easily integrated into existing data acquisition systems, also features an adjustable number of vanes, from 1 to 31, providing a modular capability that is suitable for a wide range of applications in operational conditions between -40oC to +280oC.
The PICOTURN system benefits from high sensitivity, allowing a large distance between sensor and the rotating vanes in the range of 1 mm at 0.6mm vane thickness. Delivering unparalleled accuracy with a wide operating range, the PTCM is capable of compressor wheel speed measurement up to 400,000 rpm, with a minimum operating speed of 200 rpm.
Various sensors are available to accommodate numerous user cases differentiated by the length and thread of the sensor head. The H-type series sensors benefit from further sensitivity enhancements, enabling use with a titanium wheel and other critical applications where higher temperatures are a priority.
"ATI aims to provide the most comprehensive support possible to automotive development engineers," explains Peter Knivett, ATI Global Marketing and Communications Director. "The most effective way of doing this is by supplying leading solutions from specialist business partners alongside our own comprehensive ranges. We work closely with vehicle manufacturers and major Tier1 suppliers and therefore understand the need for precise measurement, calibration and diagnostics as part of a drive to reduce emissions and increase efficiency of the internal combustion engine."
Automotive Testing Expo Europe showcases the very latest technologies and services within the areas of test, evaluation and quality engineering. This year was the 19th time the event has been held and it is one in a series of worldwide expos across all continents and attracted over 330 exhibitors from major vehicle manufacturers, Tier1 suppliers and key technologists.