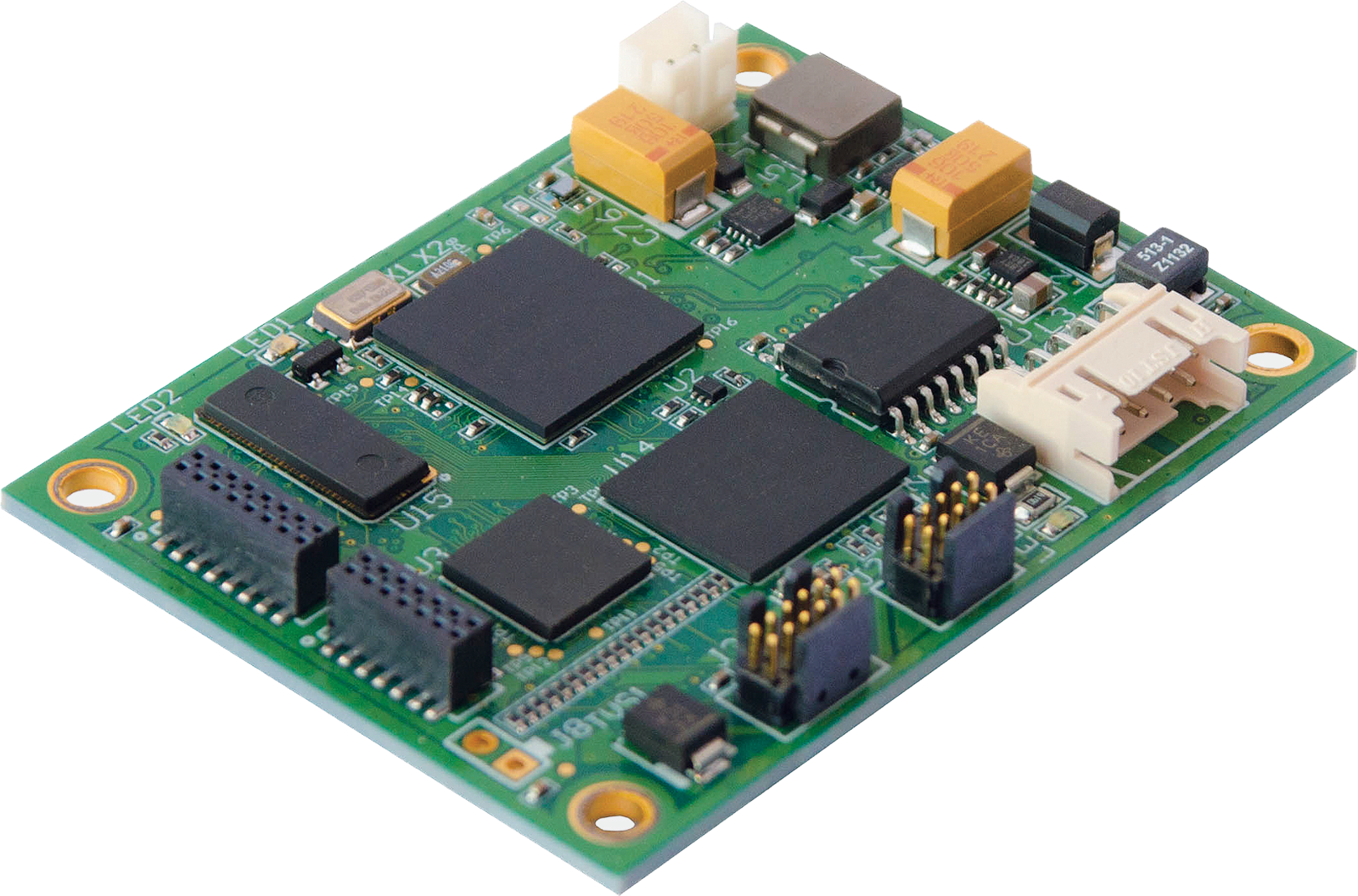 Where high data throughput is required, ATI offers its proven A8 Electronic Control Unit (ECU) Serial Interface modules. Designed specifically for automotive environments, the A8 Serial Interface module has been developed to read data from and write data to the ECU's microprocessor memory regions reliably and quickly.
Available in both USB and Ethernet variants, ATI's A8 Serial Interface modules support ECU high-speed data acquisition, calibration and flashing in a single OCDS, Nexus, or DAP2 debug interface. ATI's A8 Ethernet connectivity is as easy to use as USB, enabling long distance connections of up to 50 meters with enhanced data transfer.
ATI recommends use of VISION™ calibration and data acquisition software to seamlessly accommodate time stamps and data synchronization. However, ASAM XCP communication protocol support, available for both USB and Ethernet variants, ensures compatibility of the A8 irrespective of software tool selection.
Support for high speed ECU data acquisition, calibration and flashing through OCDS, Nexus, or DAP2 debug interfaces
Fast validation and synchronization of ECU code calibration data
Dynamic data rates allow easier configuration of the ECU acquisition
Intelligent flashing by optimizing algorithms that shorten flash time and minimize memory degradation caused by repeated operations
Dynamic overlay support that allows calibration of memory larger than available emulation memory
Power Management for minimal current draw from target; including low current sleep mode
Supported Microcontroller Families




Freescale MPC5XXX, S12x JTAG

Infineon TriCore TC17XX/TC2XX/TC3xx JTAG

Infineon TriCore TC2XX/TC3xx DAP2

Renesas RH850, V850E2 JTAG

(Can support most processors with a real-time debug port.)

Digital Voltage




(4) Power and Activity Status




Digital Current




USB 2.0 full speed or Ethernet



| | |
| --- | --- |
|  Data Rate | Up to 150 32bit data items/ms |
| Number of Data Items |  1200/6000 |
|  Sample Time Period | 100 μs |
| Simultaneous DAQ Rates | 32 dynamic |
| | |
| --- | --- |
|  Power Supply | External source of 5-30 VDC |
| Operational Current (average) |  65 mA |
|  Quiescent Current Draw | 9 μA |
| Temperature Range | -40 ⁰C to max +105 ⁰C -40 °F to max +221 °F |
| | |
| --- | --- |
| Dimensions |  60.1 x 45.7 x 10.6 mm / 2.37 x 1.80 x 0.42 in |
| Weight | 105 g / 3.70 oz |
Serial Interface
Power Cable
150-0073

DC Power LEMO 0B 3-pin plug to Banana Jacks (1.83m)
USB Cable (LEMO 0B Shield connected)
150-0181
USB-A to LEMO 0B 5-pin plug Shield connected (2.44m/8ft)

USB Cable (LEMO 0F Shield connected)
150-0182

USB-A to LEMO 0F 5-pin plug Shield connected (2.44m/8ft)

USB LEMO 0B 5-pin socket to JST 10-pin plug, (12.7cm/5in)

10-pin header to 16-pin OCDS (12.7cm/5in)

LEMO 1F 8-pin to JST 14-Pin; (12.7cm/5in)

A8 Ethernet RJ45 to LEMO 1F 8-pin (3m/10ft, 4.6m/15ft, 7.6m/25ft, 15.2m/50ft)

Coldstart 6-pin JST to 1 wire unterminated (25.4cm/10in)
SFMC 12-pin to SFM 10-pin FlexBd (15.2cm/6in)

All specifications are subject to change without notice.